Coloring Book artists and illustrators are starting to branch out from Adult Coloring Books filled with flowers and mandala's to focus on featuring the hobbies and preferences of the folks coloring in their books.  We have already put together a huge list of cat lovers coloring books and now we are have gathered all the coloring books we could find for dog lovers.
Best Coloring Books for Dog Lovers
We love supporting self publishing artists on Etsy who often offer instant downloads of their cute coloring designs. Take a look at these!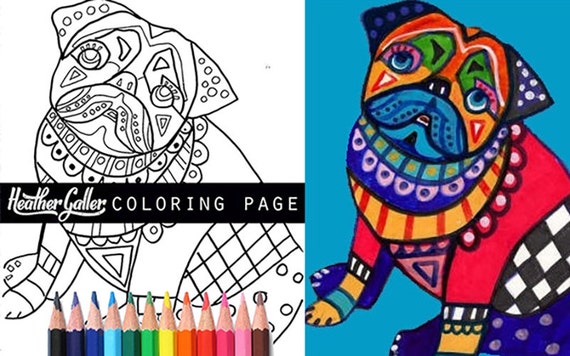 An adorable  Zentangle Doodle Dog to color in.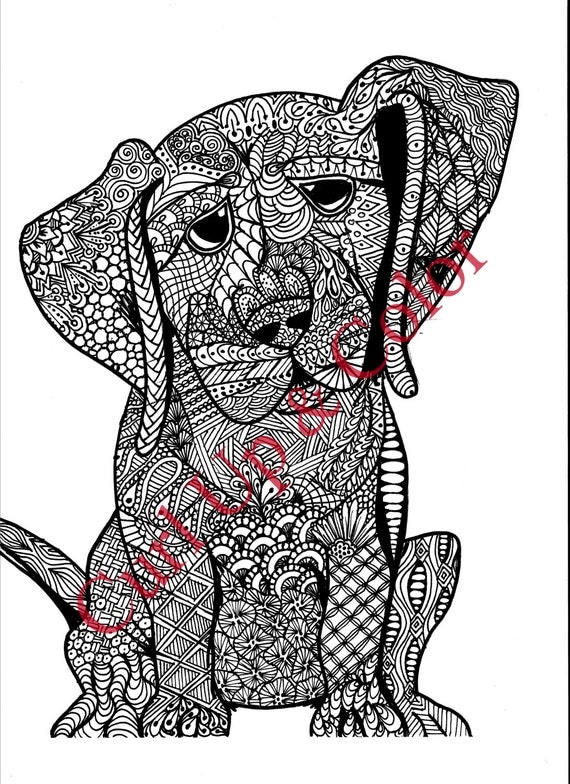 Brandi the Daily Doodler also has a full coloring book for sale called "Curl Up & Color" if you like her style.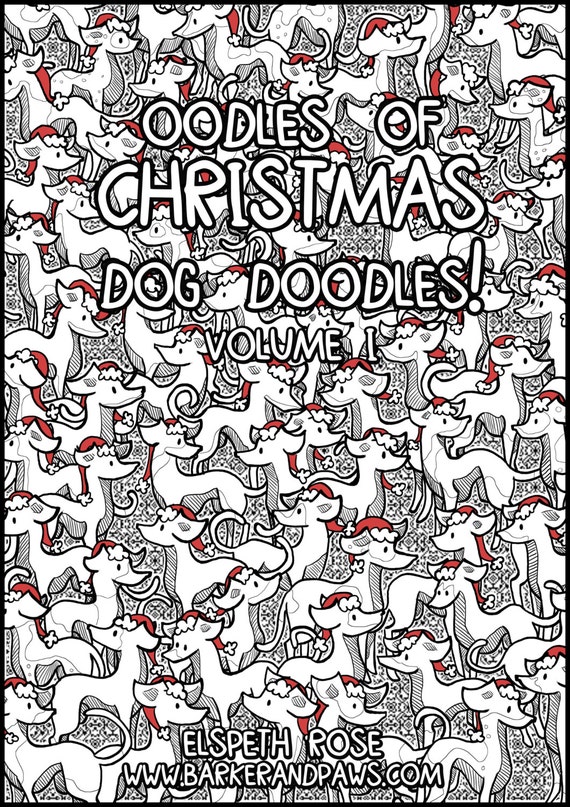 Espeth Rose in Leeds UK is obviously a dog lover and not only has two dog coloring books but she also has dog prints collars and other fun handmade gifts for dog lovers. Take a look at her shop here.
Doggie Detective Coloring page from includes the Doggy Detective digital stamp set comes with 10 cute Black and White Line Art Stamps or Coloring Images including: 5 cute little dog detectives in hats and bow ties, a detective hat, a spy glass, a bow, a stack of books & a paw print.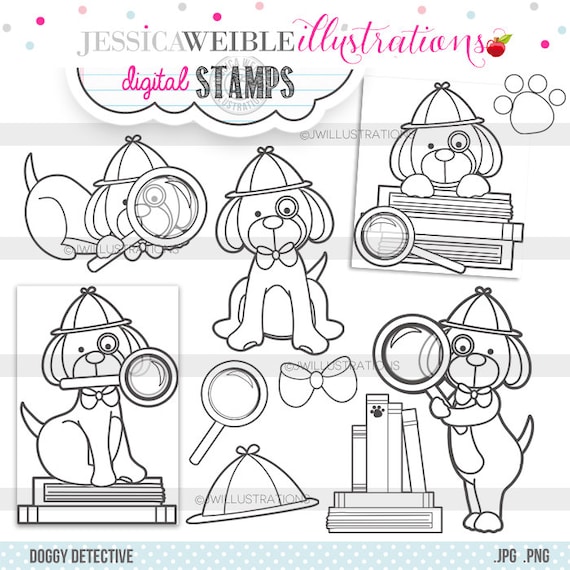 Who does not love Puppies? This book has 20 coloring pages which will steal your heart. 15 puppies who are the State Dogs of 15 states. Even if you do not live in the United States you will love these puppies. The page itself does not have any words that identify it as a "state dog." From the small pups to the large pups. 5 pages devoted to Dog Wisdom and ready to color. No matter where you live you will be captivated by these pups. Breeds in this book: Catahoula, Plott Hound, Boston Terrier, American Water Spaniel, Boykin Spaniel, Foxhound, Chesapeake Bay Retriever, Malamute, Siberian Husky, Great Dane, Blue Lucy, Cairn Terrier, Pitbull, Chinook, and Golden Retriever. Each Dog has a Story and I tell it in Color. When I hand draw each dog I love to think to myself – what is their story. There is no digital process in any of my art. All hand drawn with love and details that are fun and sometimes surprising.